Michelle Duffy, Marketing Manager at Percipient, highlights six telling signs that it might be time to move your finance systems to the cloud.
Accounting is an indispensable need of every business. Reliability, comparability and consistency are the main qualities that ensure good financial data. Therefore, keeping your accounting software up-to-date is a fundamental duty in establishing these qualities and maintaining a healthy financial system.
Managing Business Change
Change is a prerequisite for all businesses. The very nature of how we do business is constantly changing as we all operate in faster and more dynamic environments.
When a business needs to adapt to its changing environment, it's crucial to ensure that its back office functions are fit for purpose. With a cloud-based software solution like Sage Intacct, automatic software updates require no action on your part, ensuring you are always up-to-date with the latest technology without disrupting your daily workflow.
If you're worried your existing solution is no longer meeting the needs of your business, we provide system health checks to assess where you could be falling short.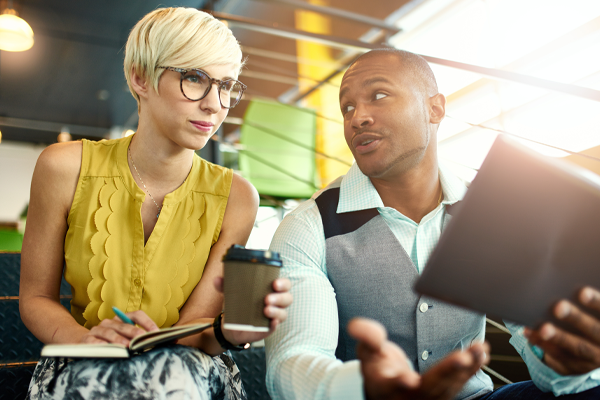 6 Signs You Need to Upgrade Your Finance Software
1. Do you spend days struggling through month-end close with paper-based, labour-intensive processes?
Upgrading your back office will save time and increase your finance team's efficiency by automating your month-end reports. Hastings Hotels reduced its close period by four weeks thanks to Sage Intacct, eliminating the need for manual intervention, increasing operational efficiency, and making the whole process less error-prone.
2. Does your back office function feel like a spiderweb of software solutions and processes?
Our finance solutions integrate seamlessly with the business systems you have in place today, while also being ready to integrate with any new applications you may want to add, in the future. Discover our tried and tested methodology for untangling your back-office systems and processes.
3. Can you access your financial data on the go?
With an upgrade to a cloud-based accounting solution, you can stay connected to your data anytime, anywhere. You can log in from any device, wherever you have an internet connection, and keep track of your business performance whilst managing opportunities on the go.
4. Do you have a complete view of where your business is spending and earning money?
Cost-effective operations require efficient management of payroll, stock, and other expenses. Sage Intacct's core financial management platform gives you a complete view of your cash position and working capital.
Discover more about Sage Intacct's core financials:
5. Does your finance software comply with tax regulations and industry-specific legislation?
Tax and accounting laws are changing all the time. Upgrading to a cloud-based accounting system can help you future-proof your business against these changes as the software automatically adapts to comply. Our finance solutions are fully compliant with MTD, IFRS16, GDPR, and USALI and validated for regulated industries. We also offer a compliance and validation review as part of our system integrations.
6. Can you customise your software to match your business needs?
Accounting software should not be a one-size-fits-all solution. Just as every business is different, so is every system implemented or upgraded. Our upgrade service provides the flexibility to adapt software features and customise reports to fit your business needs now and as you expand.
Accounting Software Upgrades
If you're affected by any of the above, or if you're interested in learning more about the benefits of moving your finance systems to the cloud with Sage Intacct, get in touch to book a demo or request a callback.