Sage Intacct

General Ledger
Sage Intacct general ledger helps you to get a handle on your financial management with multi-entity, multi-dimensional visibility from the heart of your business.
Overview
Benefits
Features
MULTI-CAPABLE FINANCIAL MANAGEMENT SOFTWARE
The general ledger is the heart of your financial system, and Sage Intacct's is designed with the most innovative and flexible architecture on the market today.
Handle your entire accounting and financial management process with ease, including automated revenue recognition, global consolidations, project accounting, and much more.
SAGE INTACCT GENERAL LEDGER BENEFITS
Leverage unique multi-dimensional visibility
The revolutionary Sage Intacct general ledger design enables you to use dimension values – instead of old-fashioned account segments – to capture the business context of your transactions, operational measures, and budgets. It's how you can easily track performance by customer, project, fund, or any other business driver, while simultaneously simplifying your chart of accounts.
Scale easily with multi-entity management
Easily manage the financials for multiple entities across domestic and global locations. You can automate currency conversions, produce consolidated financials at the push of a button, and get consolidated reports without waiting for month-end.
See it all with multi-book functionality
Track your performance by multiple accounting standards all in a single system. You can view performance on IFRS, U.S. GAAP, and cash bases – side-by-side for better visibility – as well as easily report on tax, country, or industry-specific bases.
Close efficiently with a multi-ledger architecture
Close your sub-ledgers all at once or independently, in stages, for a more efficient period end. You can continue to operate 'business as usual' during the close period by closing one ledger while others are still processing transactions.
Let's Talk
Are you interested in learning how Sage Intacct can help your business?
Get in touch to discover how we can help you see the bigger picture with your business performance.
Get in touch
Testimonial
We have an immense amount of confidence when it comes to understanding, developing and expanding our business, and we now have the scale to expand as our plans dictate.
Lifestyle Fitness
SAGE INTACCT GENERAL LEDGER FEATURES
Multi-ledger architecture
Real-time posting
Streamlined chart of accounts
Multi-entity architecture
Transaction definitions
Pre-built dimensions
User-defined dimensions
Required dimension values
Auto-populated dimension values
Multiple pre-defined books
User-defined books
Side-by-side multi-book reporting
Explore More of Sage Intacct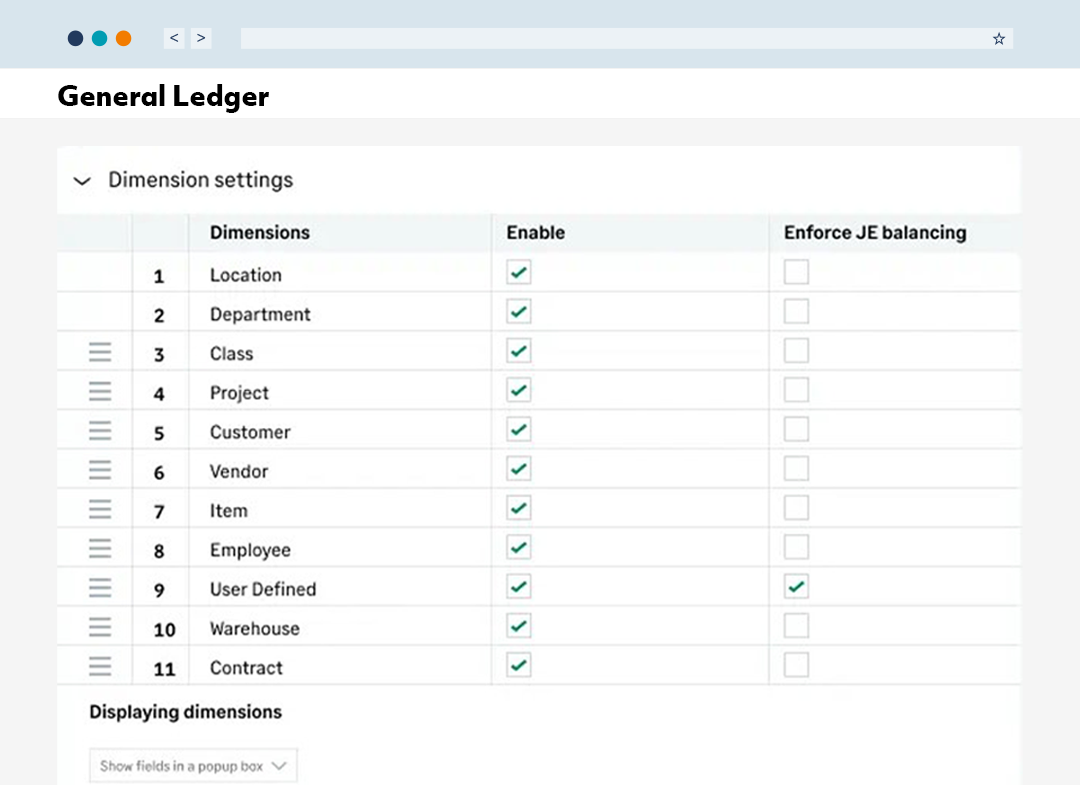 Take Our
Self-Guided Tour
An award-winning, cloud-based platform, Sage Intacct integrates with existing tools and automates tedious processes around billing, accounting and reporting to free up your team, easily track your finances and work more efficiently.
Take our Sage Intacct product tour and discover why it's the most in-demand software for growing SMEs in the UK.