Sage Intacct

Accounts Payable
Sage Intacct accounts payable saves your organisation valuable time by automating manual processes.
Overview
Benefits
Features
AUTOMATED ACCOUNTS PAYABLE SOFTWARE
The Sage Intacct accounts payable software module is part of Sage Intacct accounting. It saves businesses hundreds of hours – and thousands of pounds – by automating manual accounts payable processes and eliminating inefficient workflows.
That means more time to focus on high-value analysis, insights, and cash flow optimisation – and less frustration and wasted time.
SAGE INTACCT ACCOUNTS PAYABLE BENEFITS
Automate & save time
Save hundreds of hours per year – and tens of thousands of pounds – by automating your accounts payable processes, eliminating inefficient workflows, and refocusing on higher-value activities. Point and click to configure approvals and use automated expense allocations to increase productivity.
Real-time visibility
Track and view payments, approvals, and reports – anytime, anywhere. With Sage Intacct accounts payable you can see your accounts payable liabilities, vendor ageing reports, and bill and check register reports in real-time.
Stay in control
Automated, configurable processes enable you to better manage accounts payable by defining workflows, approvals, and internal controls that align with your business. With visibility into the entire AP cycle, you can ensure greater accuracy as well as stronger compliance with finance and accounting policies.
Let's Talk
Are you interested in learning how Sage Intacct can help your business?
Get in touch to discover how we can help you see the bigger picture with your business performance.
Get in touch
Testimonial
The time savings we've accrued have freed up resources to focus on value generation, idea creation and innovation, allowing our finance professionals to move away from number crunching to become value creators.
Dakota Hotels
SAGE INTACCT ACCOUNTS PAYABLE FEATURES
Automated amortisation expenses
Document drag-and-drop functionality
Manual payments
Support for multiple entities and currencies (optional module)
Vendor payment services (optional module)
Point-and-click controls
Pre-defined defaults
Seamless integration with Sage Intacct cash management, inventory & purchasing
Real-time access to AP transactions and data
Reports on vendors, aging, or payments
Automated workflows and processes
Approval alerts and messages
Automated data entry
Automatic expenses allocation with pre-defined tables
Explore More of Sage Intacct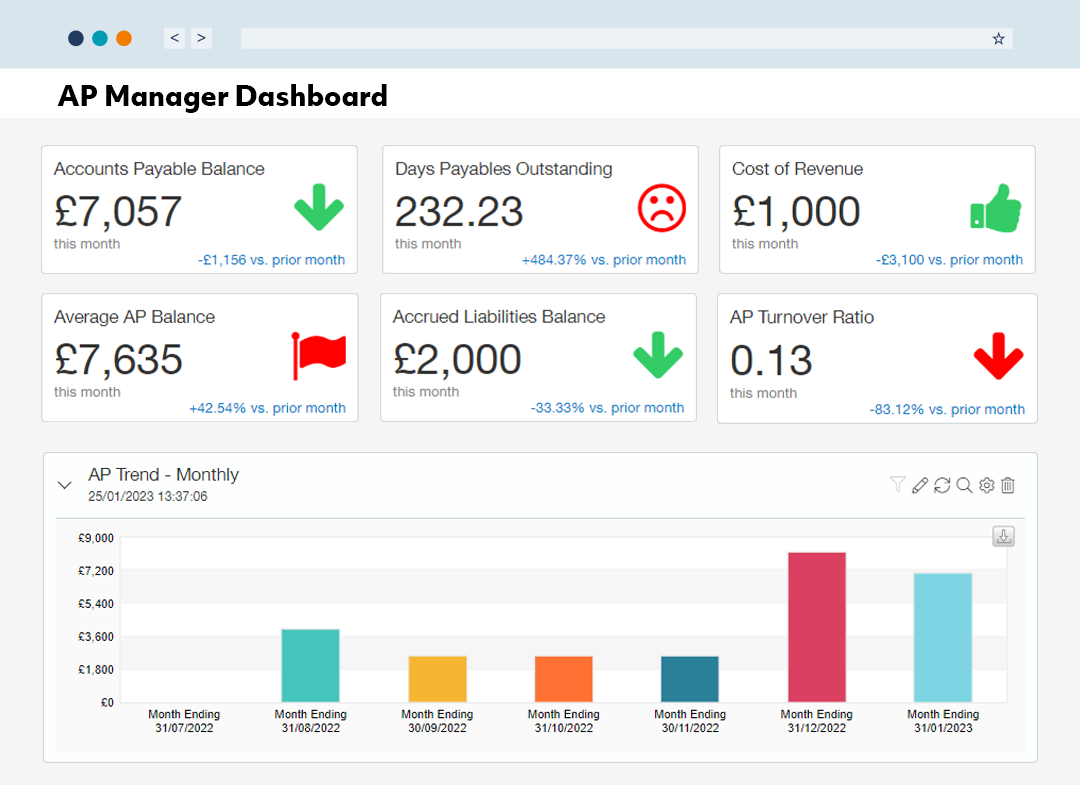 Take Our
Self-Guided Tour
An award-winning, cloud-based platform, Sage Intacct integrates with existing tools and automates tedious processes around billing, accounting and reporting to free up your team, easily track your finances and work more efficiently.
Take our Sage Intacct product tour and discover why it's the most in-demand software for growing SMEs in the UK.