We sit down with Hotel Owner to discuss why Sage Intacct's cloud-based accounting software is perfectly suited for the hotel industry, and how this game-changing platform is revolutionising the life of hoteliers across the UK.
The world as we know it has changed irrevocably over the past 12 months, and with that, businesses in every corner of the world have had to think on their feet, adapt and streamline their processes. However, this is not always easy without behind-the-scenes support, and for hotels and other hospitality businesses, this disruption and damage of the pandemic can make these changing times even harder to navigate.
That's where Percipient steps in. This cutting-edge finance software specialist is unique in the sense that it specialises in giving hotel businesses a clear and overarching view of their performance whilst using world-class finance solutions, to, in their own words, help them 'work better, faster and smarter'. With a system that involves pre-set built metrics and a clean interface, it takes the hard work out of hoteliers' hands and presents a smart, effective, and easy-to-use system in one neat little package.
The group has harnessed the latest technologies through a unique partnership that has seen it transform the back office processes and everyday workings of hotels across the UK, from small independents to big-name chains. We sat down with Managing Director Chris Stock and product specialist Jo Fuller to find out how Percipient is paving the way for hoteliers in a new era of hospitality.
Back to the Beginning
Percipient first formed in 2003, and from there ventured into the world of ERP systems, perhaps more commonly known these days as accounting or business management systems. The transformation of these systems is something that remains core to the group's mission.
"Really, that's what we focus on," says Chris. "In a nutshell, we work alongside hotels and other companies in order to help them improve their back office, and essentially automate these systems for them."
According to Chris, the group's relationship with the hospitality sector kicked off through its all-important partnership with Sage, a software group that specialises in the latest cloud-based accounting solutions.
Sage has since become a core area and core focus for growth at Percipient, with the two working together through a solid alliance to offer solutions for hotels looking to gain efficiencies, reduce costs, and move into the modern age of accounting.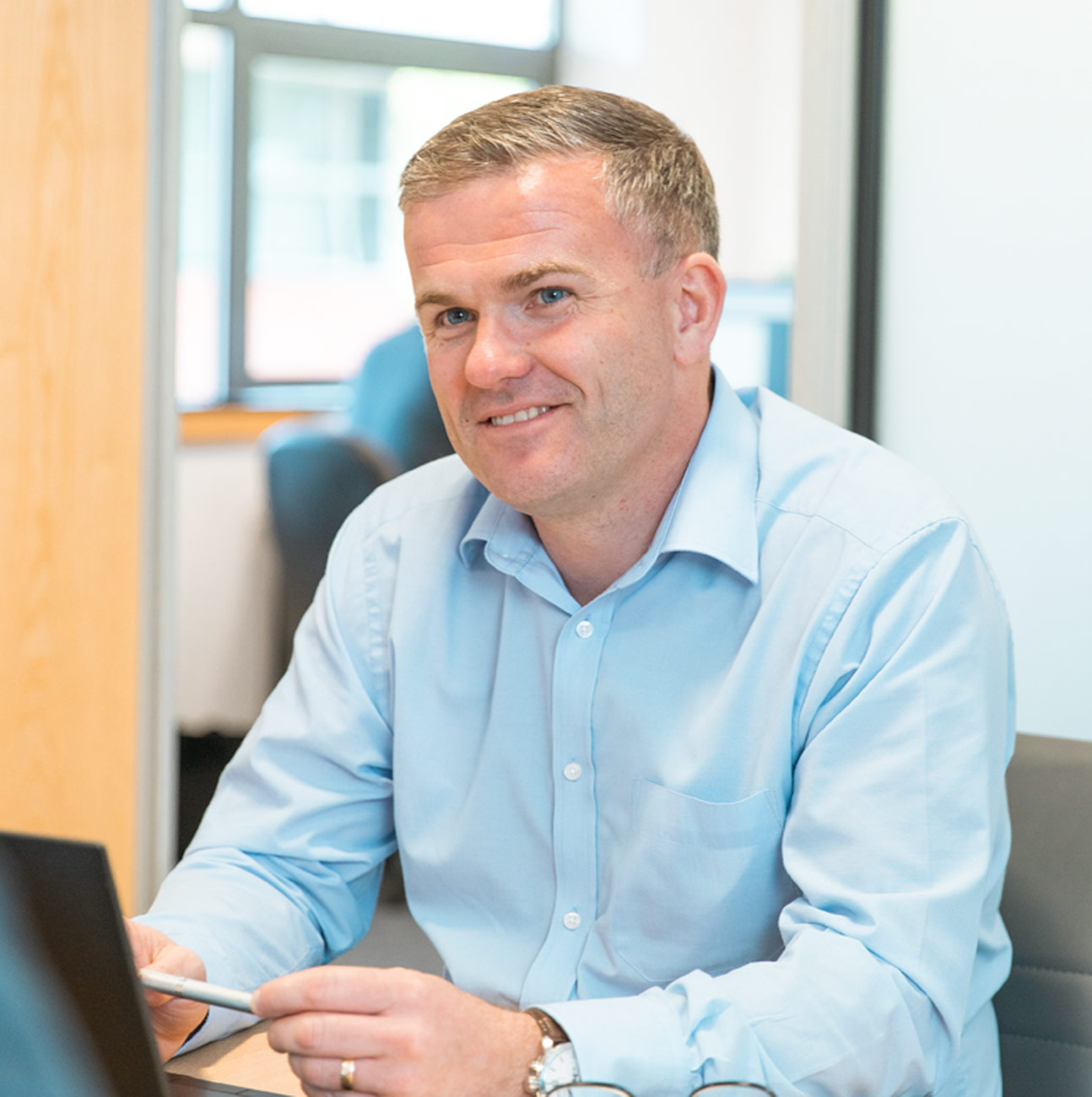 The partnership came at the right time for both. Before fully immersing in the hospitality sector, Percipient, through their own analysis, found that many systems hoteliers were up against were on-premise and considered to be 'very much old-fashioned'. It was an opportune moment to step in and help these businesses adapt and embrace the technology on offer.
Chris says: "The first prospect we went to see, we asked them where their infrastructure was, and where their servers were. Their servers were right next to their kitchen. Obviously, we thought that was no good, because if anything goes wrong there then your entire system will be destroyed."
It was immediately clear to Percipient that these businesses needed a crucial shake-up, with many still turning to archaic systems to keep their data in order. "A lot of customers we now engage with were previously using spreadsheets and legacy software, which were just too cumbersome and old-fashioned. What we're about, at the crux of it, is transforming that and automating their businesses for them."
Sage Intacct
But just how do Percipient and Sage help implement this change amongst businesses?
Sage Intacct lies at the heart of the magic. A world-class, cloud-based accounting solution created by Sage and utilised by Percipient, this system is uniquely placed to help automate systems and consolidate and present everything you need in one place. As it is hosted in the cloud, it can be accessed from anywhere, and according to Jo, what makes it particularly special is that Percipient has created 'pre-set up' for the system which are specifically tailored to the hotel sector.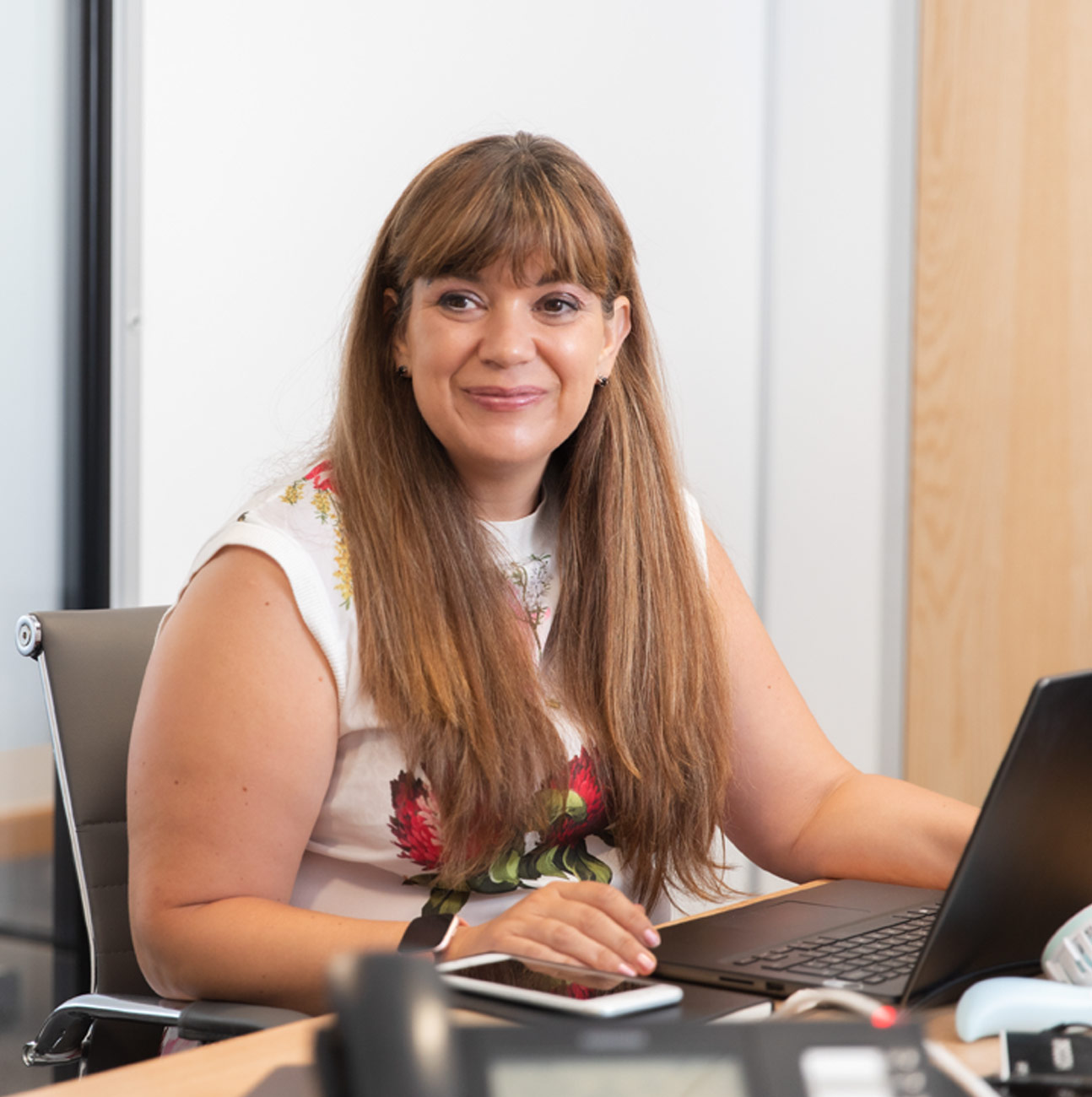 The platform is also based around USALI (Uniform System of Accounts for the Lodging Industry), the industry standard for hotel accounting practices.
"We've taken that chart of accounts but put a modern twist on it, dimensionalised it, and kept true to its form, whilst offering a lot of additional benefits around it," says Jo.
"This is an off-the-shelf product that you can implement in a minimal number of days, and all of the accounting reports are pre-built. Your department schedules, your cash flow, your balance sheet, your P&L by property is all there to see in one clear package."
Whilst Sage Intacct is at the heart of the financial control, Percipient is the integration specialist. "We have a cloud connector which allows us to take information from property management systems," Jo adds.
"Whatever property management system you're using, our cloud connect service can consume the end of day reports and translate them into meaningful financial postings."
"We also bring in a lot of non-financial data and display that on a modern, clean-looking, fresh dashboard. Take the average daily rate – we can look at the number of rooms sold and then work out the revenue for those rooms, for example. And through our pre-set up, we're able to tag all that data as we're bringing it in."
The platform is not merely about financial performance after all, but the metrics that go along with it. "We have pre-built metrics and pre-built integrations and using our connect service, we again bring this all into Intacct. It's almost finance-in-a-box for the hospitality sector," she adds.
A Way Forward for Multi-Site Businesses
Alongside the pre-built metrics, the firm says Sage Intacct's ability to consolidate data for multi-site businesses makes it 'ideal for the industry'. Its structure allows Intacct to easily obtain P&L figures from each property, for example, and then break that down into various sites, such as its restaurant or its spa. "It's got a great consolidation model," explains Jo. "What makes it great for hoteliers is that we can really frame the data from an owner's view of how every aspect of his hotels and properties are performing."
Whether a hotelier may operate from a shared service approach, or whether they have accountants working across individual properties, Sage Intacct can also ensure a sense of compliance for a multi-site business, so hoteliers know that 'everybody is doing everything in the same way'.
"We can also segregate properties so that if you do have a local accountant at an individual property, then that accountant can just view their own site, so we can make sure that they don't see any of the other transactions across others" comments Jo.
It is this grouping function that is particularly well-received by hoteliers, alongside the ability to analyse and 'drill down' into different and specific layers of information. "The general ledger structure and how it handles the transactions is one thing, but in addition to that you have this dimensional analysis. It really allows you to slice and dice your financial data."
She notes that a hotelier, for example, can request the P&L for a specific room, or F&B figures from a singular property, to several properties to regional properties. The way the structure and dimensions work is what "really outstrips a lot of our competitors," she adds.
Stand-Out Features
At the heart of the solution is Intaact's superior financial report writer which further bolsters the platform's performance.
"I've worked for all of the Sage products, and I haven't seen a financial report writer that's as in-built in any finance product or can produce the quality and detail and drill-down capability that Sage Intacct does" says Jo.
"It provides all the sums and totals that you would need and more, and can analyse your P&L by week, by quarter or by year. It can make comparisons and budget actual forecasts. All of that is there."
"Coupled together with a very functional and data-rich general ledger, the data analysis and the report writer, then it makes for a very compelling offering."
Chris comments: "It comes without the costs of maintaining it or upgrading it. It is literally plug and go." He notes that the software is also going to keep evolving, and consumers are going to keep getting updates as part of their subscription. "So hoteliers will never get left behind, they will never get left on legacy software again. Our customers know it's always going to be current and always going to use the latest technology."
Accessibility is yet another factor that has surprised and pleased Percipient's customers. "Hoteliers can easily see how their employees can get onboarded with the software, particularly with its modern user interface," Chris says.
"On a lot of old systems, you really have to go looking for information and gather reports from all different locations. Whereas with Intacct, you can log in and it's all there looking at you, and you're straight into the nuts and bolts of what you need to do. It's modern, it's slick, it's easy-to-use."
And as time is of the essence in the hotel industry, the fact it takes only nine weeks to be fully onboarded is yet another bonus.
"People know that within only nine weeks they can be off their current, old system and be up and running and live. Obviously, there are things they need to do to meet that side of the bargain, but it really is a compelling bonus for our customers," Chris adds.
Embraced by the Industry
In light of Intacct's slickness, ease of use, pre-set metrics and fast onboarding, it comes as no surprise that the industry has taken to it with enthusiasm and ease. "When I'm demonstrating the solution, people are surprised at how it's been so well tailored for hospitality," Jo says. "There are other products out there who claim to be in hospitality but they simply don't have the pre-set up that we do."
Percipient recently ran a webinar where an Intacct customer, who had just gone live with the product, was asked why they decided to invest in a new platform at this time, in the middle of a pandemic. According to Chris, they saw technology as a 'key driver' for enabling them to move through the pandemic and ultimately navigate their way out of it. "It provides information that their current systems just can't provide," he says.
"On top of that, some of their systems have not been able to deal with how they've been forced to work through these times. Some sites still rely on having people in the office and handling paperwork themselves, so the automation Intacct provides gives customers that peace of mind at a time like this."
Another customer told Chris that by implementing a system like this, they were actually saving money in the long run. He says: "They were quite surprised how cheap it can be in terms of a yearly subscription. They won't need servers themselves to run expensively, nor any maintenance payments." Amid such positive responses, it is no surprise that Percipient has welcomed a 'real peak in interest' from November onwards. "We really saw a spike in hoteliers looking at systems," adds Chris.
Looking to the Future
Looking ahead, Chris says Percipient has a solid pipeline of customers and prospects in the works, which includes established hotels, chains and even a new start-up. "This start-up isn't even launching until February next year, but they want to get the system in now so it can grow with them and handle the functions as they move towards opening," he adds.
Going forward, Percipient has identified hospitality as a key growth area for the year ahead. "Intacct only came into the UK and was launched in November 2019, and for us, hospitality was key to our growth alongside Sage Intacct. Whilst the pandemic did come along and affect things for a period, everything is ramping up again now. Businesses will simply need systems like Sage Intacct if they are to navigate their way through the years ahead."
"At the end of the day, integration is key for our customers," Chris concludes. "When we first started to look at this a couple of years ago, we found that hotels had spent a lot of money on front of house systems to make sure they were slick and easy to use to improve that guest experience. But then at the back of all this was a creaking finance system. Your finance system is often the heartbeat of your whole operation. An archaic legacy system will only mean your hands are tied behind your back."
"Everything is moving towards the latest technology, and your finance systems can and should move with you. The investment being made today is something that will allow you to continue to get the best out of technology. It's a one-time investment in an industry where tech is playing a large part, not only now but in the future."
Talk to the Experts
If you would like to know more about Percipient or would like advice on the benefits of Sage Intacct for your hotel accounting, get in touch or call the team on 01606 871332.
You can also read this article on the Hotel Owner website, a must-read publication for UK hoteliers and hotel managers.