Sage Intacct

For Hospitality
Sage Intacct is an award-winning, cloud-based software solution that automates your accounting and financial management, to give you greater insight to help inform and guide decision making and business recovery.
Whether you operate multi-property hotels, restaurant chains, entertainment venues, resorts, clubs, or other hospitality business, this sophisticated accounting solution will help you to focus on the details you need to shape future performance.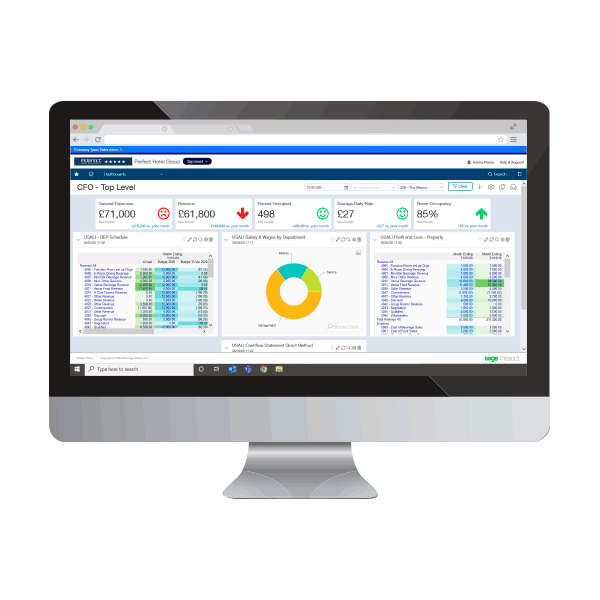 Best-In-Class

Financial Management
Sage Intacct brings together all the information you need, when you need it.
Its flexible chart of accounts lets you track real-time performance centrally across all your locations, letting you focus on delivering customer satisfaction, driving revenue and reducing your operational costs.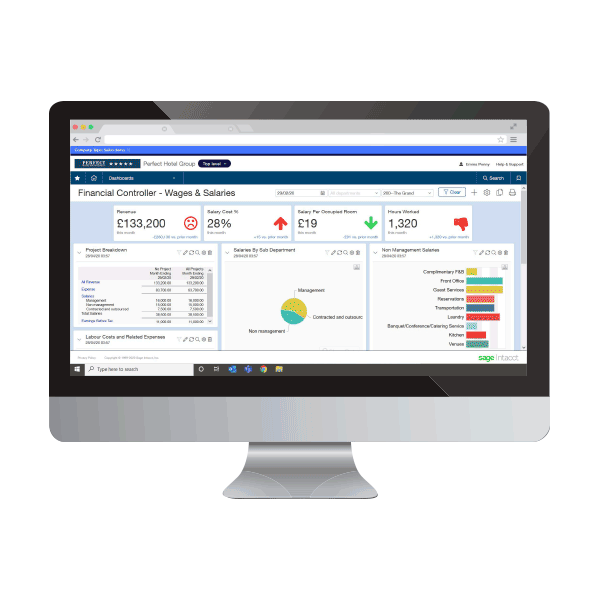 Drive Growth

Without Bottlenecks
From running your hotels to managing shops and constructing new properties, Sage Intacct makes it easier to synchronise your data and automate time-consuming manual processes like revenue recognition, invoices and bills.
Meaning you have more time to keep your business running smoothly.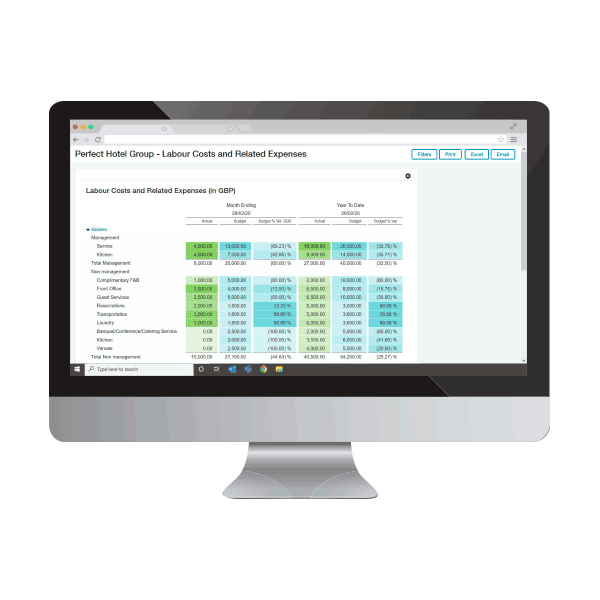 Let the Right People

See the Right Information
While Sage Intacct shows you the entire picture so it's easier to improve cash flow and revenue forecasting with real-time visibility, its finely-tuned permissions allow the right people to have the right visibility into current inflows, outflows and revenue streams.
And being cloud-based, they can do their job anywhere from any browser on any device with internet access.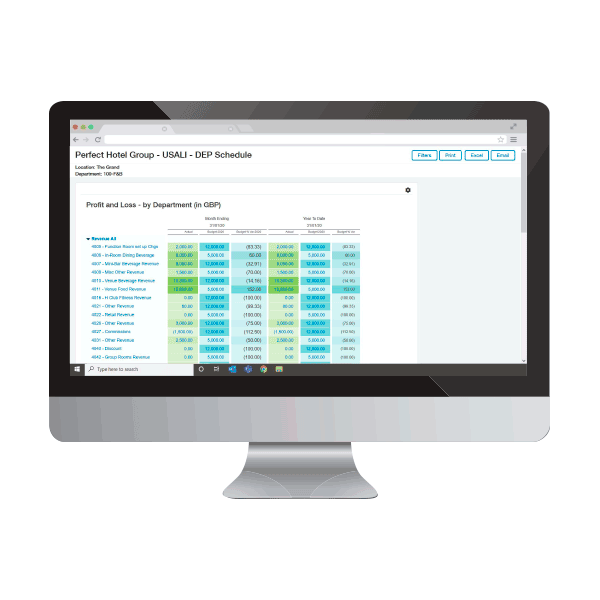 Analyse Performance

& Improve Your Profitability
Sage Intacct integrates seamlessly with leading applications for payroll, time-keeping and more.
Its financial reporting and dashboards allow you to take your analysis to the next level, offering you greater insights into your real-time business performance, by location, groups of locations, concepts, regions and more.
Talk to The Hospitality

Management Software Expert