9 Weeks to
Cloud Accounting
Achieve all the benefits of a true, cloud-based financial management solution for your business, in just 9 weeks*.
Using our proven deployment methodology, we can deliver the deep accounting capabilities of Sage Intacct to help you analyse performance, drive efficiency, chart recovery and plan for the future.
*Terms and conditions apply
Time to Make the
Move to Cloud
Change is inevitable, but it certainly isn't easy. Whilst it may be tempting to forgo system updates and procedure overhauls just that little bit longer, today's high-speed business expectations make it almost impossible to keep up.
Businesses now require the flexibility to act on real-time insights and deal with new challenges faster than ever before. A cloud-based finance system can provide your business with the tools to adapt and compete in an increasingly connected, digital world.
Sage Intacct's world-class technology, paired with our proven experience, flexible delivery model, and structured payment plan, will unlock the power of data for your business, in a proven timeframe that quickly delivers ROI.
Delivering everything as a service:
Software as a Service (SaaS)

Suitable for all industries Sage Intacct's true cloud accounting solution includes complete product support and upgrades, with 4 major releases per year and an average of 50 new features per release.

Consultancy as a Service

Spread the costs with our predictable 'cloud onboarding fee', payable across the first few months of your contact, with the final payment after go-live when the ROI is being realised.

Support as a Service

Our dedicated Sage Intacct helpdesk provides complete support for your business, with the option to create a bespoke support package for true value add support services.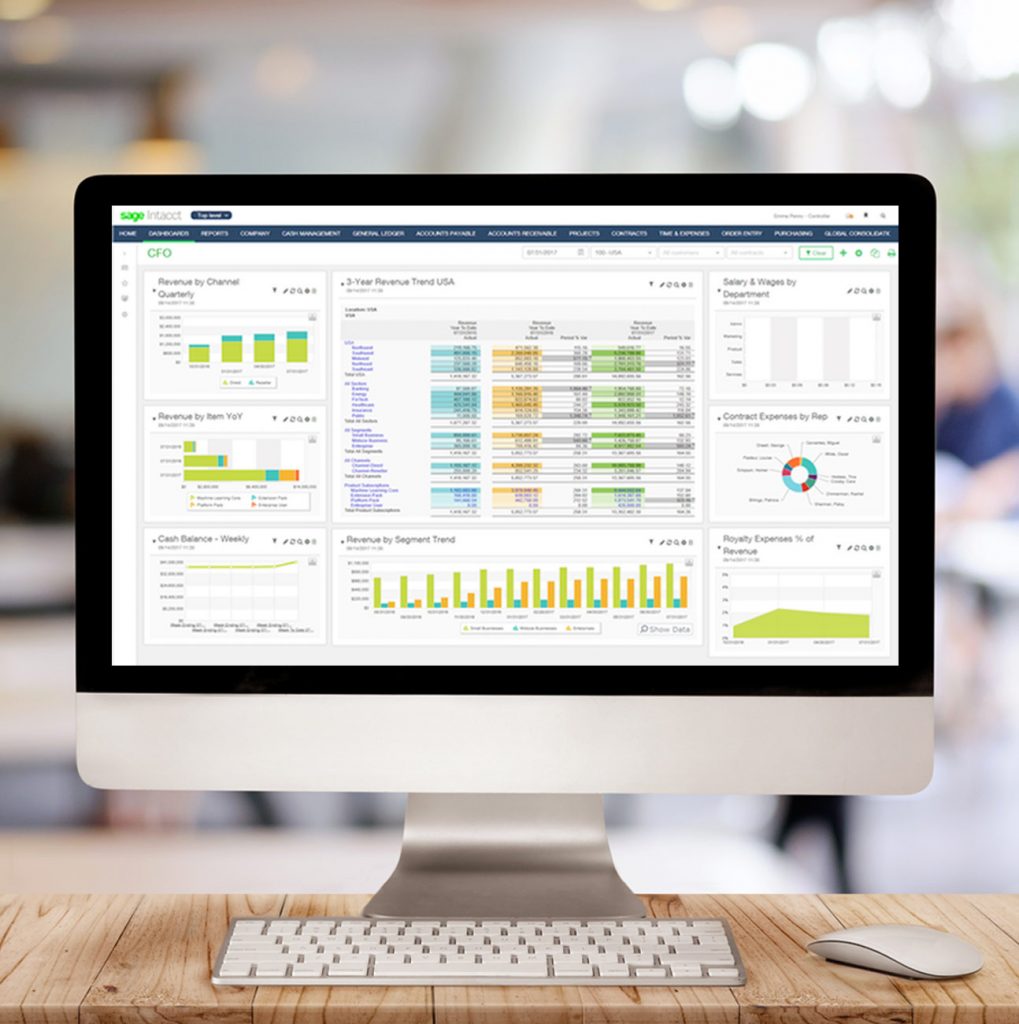 Future-Proof
Finance
Designed with future integrations in mind, Sage Intacct is a robust and configurable finance solution that doesn't tie your business to a one suite fits all tool.
Thanks to its flexible API, you will gain all the advantages of a powerful cloud-based accounting system, with standard connectivity supported by Sage, to a wide range of other best-of-breed platforms, including Salesforce.
This unique 'pick and mix' design gives each department within your organisation the flexibility to choose the right software applications for their own unique needs, whilst being underpinned by an optimal accounting solution without any integration headache or compromise on functionality.
Let's
Talk
We help businesses like yours get the most out of their finance software.
Get in touch today to book a Sage Intacct demo or get all your questions answered by our experts.
Get in Touch