Matias Gilly asks what lessons the wholesale and distribution industry can learn from the global pandemic, examining the best way forward.
Despite being used to operating in a fast-paced, every-changing environment, nothing could have prepared the wholesale and distribution industry for the global pandemic and the effect it had on supply chains and markets the world over.
That's not to say it's been the same for every wholesale and distribution business. Some have seen a surge in trade as businesses rush to fulfil new buying demands, although struggling to keep pace when faced with supply chain delays, while others have had to almost mothball operations for the time being, waiting for business to pick-up again once lockdown measures are eased.
But, with light now appearing at the end of the tunnel, many businesses are reflecting on what they have learned during this challenging time, asking how they can use this experience to navigate through the coming months, which will inevitably present a brand-new set of challenges and continued uncertainty.
Process Review
Recent events have led many in the sector to reassess their existing processes and procedures, realising that they're not as adaptable, agile or resilient as they once thought, unable to respond quickly and effectively to rapidly changing circumstances.
For a large proportion of business, they've found that their systems aren't flexible enough to support the business when needed most, leaving the business ill-prepared to deal with shifting priorities and ever-changing customer demands without having to add extra levels of complexity into already complicated supply chains.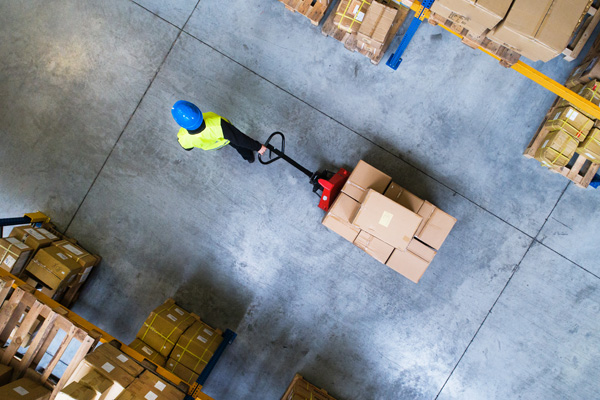 Multiple disparate and disjointed systems are simply unable to provide timely, accurate and comprehensive visibility across an entire organisation, visibility that underpins quick, effective decision-making to create an agile, responsive business.
Where workarounds and the manual pulling together of information may have worked in the past, they're no longer good enough in times of crisis, where decisive action can mean the difference between success and failure. For many, this lack of joined-up systems has resulted in an inability to adjust to any temporary normality, struggling to keep pace as markets change around them.
Flexible Working
At the same time, flexibility of systems has proved paramount. Seemingly overnight, businesses needed to accommodate home working (role permitting), something that many wholesale and distribution businesses struggled to do. So, not only are many systems unable to cope with shifting market demands but they can't respond adequately to changing employee needs and business requirements either.
What's needed are flexible, scalable systems, forming the foundations of a responsive, agile business. With a centralised business management system in place, it's possible to unite all business functions, providing a real-time view of the business, simplifying complex reporting structures and streamlining processes across multiple sites, companies and business groups.
This results in quick, effective decision making, allowing for a rapid change of direction to accommodate business and customer requirements. The levels of transparency and comprehensive visibility of operations make it easier to identify inefficiencies or potential problems, enabling the business to take corrective action before it impacts performance.
In a time when many businesses are striving to make up lost revenue, efficiency is key. This ability to proactively identify and solve issues before they have an adverse effect on operations is a major bonus when it comes to increasing business resilience over the coming months.
Information Into Insight
The addition of analytics has the ability to add even more value to the wholesale and distribution sector, too. By turning information into insight, in-depth analytics allow for greater forecasting accuracy, a real boost for inventory management in particular. The ability to accurately and efficiently manage inventory, minimising costly surplus inventory and stock holding, increases business efficiency and agility further still.
With the right systems in place, wholesale and distribution businesses have the ability to react swiftly to changing customer dynamics and market forces that are out of their control. Helping them to protect not only their business but their customers, too, with enhanced, in-depth business visibility and agility allowing businesses to not only identify but fulfil any growth opportunities.
The increased resilience that results from this centralised, streamlined approach to business management helps to safeguard the future of the organisation, ensuring the smooth and successful evolution of the business even when the unexpected happens.
Distribution Accounting Solutions
If you would like to know more about how our systems help wholesale and distribution businesses,balance their supply and demand, why not book a demo or call the team on 01606 871332.