In the second blog of a two-part series, Chris Stock looks at how CFOs can navigate the new digital landscape for hospitality.
As explored in the first in this series, the global pandemic has forced the hand of many CFOs when it comes to digitisation, making them work quickly to implement the technologies needed to sustain their hospitality business when doors can be opened again. But what about those who want to digitise, not because they have to, but because they recognise the value to the business in the long-term?
Against the backdrop of COVID-19, digital transformation could very well be expedited in an attempt to jump-start the business. But circumstances will demand a refined focus, with sights firmly set on integration across systems.
For CFOs, integration will become imperative in ensuring that RMS, HMS, PM and other key systems work together to deliver the visibility and agility required to make the best and most profitable decisions.
New Normal
Post-pandemic, we still don't know what the new normal will be but we do know that things will definitely have changed, and will continue to evolve for the foreseeable future. As such, hospitality businesses need to create agile organisations, able to flex and bend in-line with not only market requirements but customer demand, too. And, underpinning the most agile of organisations, is a culture of rapid, robust decision-making, enabling the business to respond quickly and effectively as and when the need arises.
If businesses are going to innovate to try and make up for the lost revenues that have been inevitable these last few months, it's vital that back office systems can facilitate streamlined, efficient working. If not, the entire proposition is set to fall at the first hurdle, that's if it even makes it out of the blocks.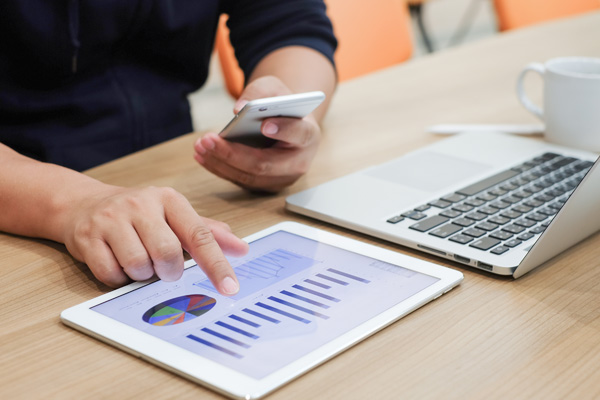 System Disconnect
For many hospitality businesses, the global pandemic has highlighted just how disconnected their systems actually are, with a network of disparate and legacy systems definitely not conducive to implementing the rapid and rigorous changes that COVID-19 has made necessary.
Workarounds and silos of information are no longer good enough, making for an inefficient business which takes too long to pull together the timely, business-wide information needed to make quick, effective decisions.
Intelligent Integration
While forward-thinking CFOs have previously sought to centralise all business functions to rectify this system disconnect, a strategy that should still be the first step in digitising a business, the 'new normal' will require more than this.
The addition of new and emerging technologies will take any digital strategy one step further, enhancing system functionality to add even more value to the business in question. Analytics and the use of AI can transform the huge amounts of data generated by a hospitality business into real, in-depth insight, insight that forms the foundation of well-informed, rapid, robust decisions.
Improved accuracy of forecasting is a welcome bi-product of the application of new technologies, too, with insight bolstered by foresight. This enables the CFO in particular to focus on what's ahead, establishing a culture of data analysis that allows businesses to tailor services to match predicted demand. Customer behaviours are bound to be different in the coming months and so having the tools to carry out in-depth behavioural analysis and to feed this information back into the heart of the business, will be a must-have for hospitality businesses the world over.
Head to the Cloud
How systems are deployed will be a key consideration for CFOs, too. The backdrop of lost revenue will see CFOs seeking to derive optimum value from their solutions, as quickly as possible. In light of this, cloud solutions look likely to reign, to meet the requirements of fast deployment, rapid ROI and lower up-front costs, not to mention the fact that they're less resource-heavy to implement and manage. With an eye firmly on the future, cloud solutions are far more flexible than their on-premise equivalents, able to scale and flex to suit not only peaks and troughs in demand, but to also on-board additional businesses or locations without costly and time-consuming projects.
New World Order
Such will be the change we'll see right across the hospitality industry that businesses will need to evolve if they're to have any chance of long-term sustainability.
By making the most of the data and tools available to them, hospitality businesses will be well-placed to adapt to the ever-changing world in which we're all living and working. It's only by embracing change that businesses will thrive in the emerging new world order, exceeding customer expectations and fulfilling their true growth potential.
If you would like to discuss how we can support you in getting back to business with digital transformation, get in touch or call us on 01606 871332.