Leading business software consultancy, Percipient, has been announced as a winner of the prestigious Sage Platinum Elite award program for 2019.
Sage Platinum Elite is a program designed to recognise and reward the top Sage Business Partner's for their outstanding contribution towards growing the Sage vision to drive mutual customer success.
Winning the Sage Platinum Elite award is the crown on what has been Percipient's most successful year to date. With their customer-centric approach, this highly coveted award is a clear nod to the ambition and dedication shown by the Sage software specialist.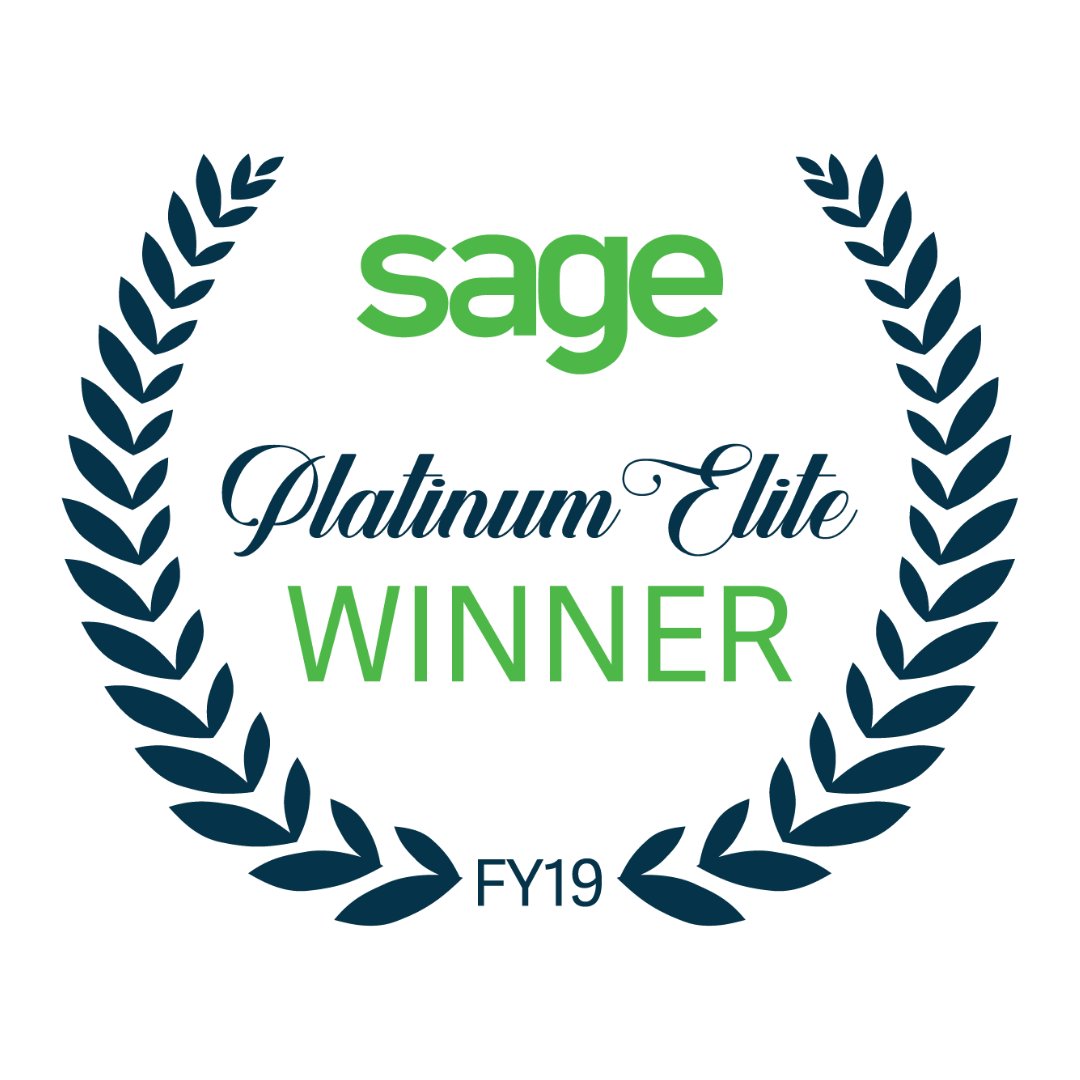 Chris Stock, Managing Director, Percipient said: 'An achievement of this nature is not possible without the outstanding efforts of the fantastic team that we have at Percipient. We are very honoured to be named a winner and to be part of this elite Sage program.'
In addition to being the recipient of this globally recognised accolade, Chris will also join Sage President, Blair Crump, and other winning partners from around the world on an exclusive winners' trip to Nevis in the West Indies.
Dewy Forrester, EVP of Partners, Accounts and Alliances at Sage said: 'Key to becoming a great SaaS company, means partnering with the very best, and with a partner whose dedication and loyalty has contributed to our joint customers' success. I very much look forward to celebrating their achievements and planning for 2020 in Nevis.
Sage Platinum Elite Winner
Percipient has been on a journey of success over the past 12 months. Winning an award for 'Outstanding Achievement FY19-H1' at the Sage Partner Summit in Dubai earlier in the year, followed by the 'Sage X3 Growth Partner of the Year' in October.
This is the first time that Percipient has been named as a Sage Platinum Elite winner, formerly the Sage CEO Circle. It is the highest honour within the Sage partner community, recognising a partner's high standards of customer service delivery and their commitment to growth.
Sabby Gill, Sage MD for UK and Ireland commented: 'Our partners prove time and time again their commitment to Sage alongside offering outstanding service to their customers. We at Sage are enormously proud of their results'.
Percipient has demonstrated an accelerated performance throughout the year. Showing outstanding overall achievement for top Annualise Recurring Revenue (ARR) growth year-over-year and top revenue growth year-over-year for products within Sage Business Cloud, including Sage Intacct and Sage X3.
'The award is recognition by the Sage leadership team for Percipient's year-on-year growth and accelerating new Sage customer acquisition with both Sage Intacct and Sage X3. I am very much looking forward to the trip to Nevis to share our achievements with Sage colleagues and other global partners' Chris concludes.
If you'd like to know more about Percipient or their work with Sage, get in touch or call the team on 01606 871 332.