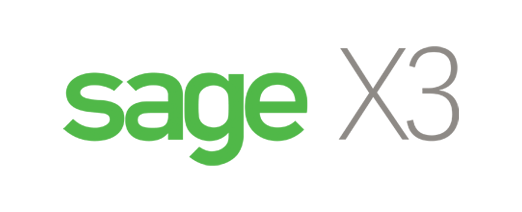 Sage has paid homage to the manufacturing businesses that are powering Britain with a very special book.
The old cliché of 'we don't make anything in Britain anymore' is misguided. In a global market where it is often difficult to compete, British manufacturing is the epitome of innovation, quality, passion and pride.
As one of the UK's leading Sage X3 Business Partners, we are extremely proud to have two manufacturing customers featured in the Sage Powering British Industry book – Roof Maker and Roydon.
British Manufacturing
British manufacturers play a major role in our economy which is why our partners at Sage have created the Powering British Industry book in celebration of their worth.
Sabby Gill, Managing Director for Sage UK&I writes: 'When I visit UK manufacturers, they are quick to share their passion for their craft, whether it is food production, watchmaking, heavy industrial manufacturing, furniture making or hi-tech component manufacturing. I sense they have a real pride in what they produce, and it's a theme that runs deep throughout this book.'
ERP Software for Manufacturers
Roof Maker
Roof Maker have been using Sage since 2007 to help them to reduce manual processes.
Based in Leicester, they have been designing and manufacturing high quality rooflights and roof lanterns for over 17 years.
Roof Maker manufacture's their products to order which means unlike many other providers, they can provide bespoke sizing in a choice of up to 1,625 colours.
Roydon
Roydon have been using Sage since 2018 to help standardise their business processes including costing, purchasing and reporting.
Founded in 1984, they provide complete waste management and recycling solutions, taking everyday plastic waste and turning it into high-quality super clean flakes, which can be remoulded and reused.
The Future of Manufacturing
Developing technologies such as automation, 3D printing, virtual reality, servitisation, AI and machine learning are all boosting productivity and streamlining production processes to enable manufacturers to focus on their creativity.
Embracing these new technologies along with data analytics will be essential to the future of British manufacturing. In fact the Annual Manufacturing Report 2019 by The Manufacturer found that 81% of manufacturers say they are ready to invest in new digital technologies now.
Powering Britain with Sage
Sage's industry-ready software can help businesses to control their operations, ensure the delivery of consistent quality, and take advantage of new commercial opportunities.
From procurement to production, warehousing, e-commerce and sales, and financial and people management – you can gain a faster, simpler, and more flexible way to manage your entire business with Sage X3.
Manufacturing plays a major role in the UK economy and is responsible for 44% of our total exports, directly employing 2.6 million people. This is an industry that is thriving.
Proud to be British
We're proud to be a British company operating on an international level and like Sage, and we also believe this is something to be celebrated.
If you would like to know about Percipient or our work in manufacturing, get in touch or call us on 01606 871332.