Award winning luxury resort and spa consolidates financials with Sage and Percipient.
About Galgorm Spa & Golf Resort
Galgorm Spa & Golf Resort is Northern Ireland's premier luxury hotel and spa, and is located within 163 acres of countryside in Galgorm, 30 minutes outside of Belfast.
The luxury Resort was given the prestigious honour of being named Global Luxury Spa Hotel of the Year at the World Luxury Hotel Awards in 2018.
Part of the Galgorm Collection, which also includes Fratelli Italian restaurant and Café Parisien in Belfast, the group has a turnover of in excess of €20 million.
Nurturing a Service-Led Ethos
The Galgorm Collection's ethos is focused on delivering market-leading luxury hospitality, accompanied by renowned levels of impeccable and award-winning customer service.
In order to deliver this ethos consistently, digitalisation is crucial, and as a company which is growing year on year, Galgorm Spa & Golf Resort undertook a review of its systems.
Having used Sage Line 50 for many years, the team concluded that the software could no longer scale to support the company's ambitious growth plans, and as such, new capabilities were required. With ambitious plans for the business, Galgorm's chosen solution had to be scalable, flexible and represent a robust platform for future growth.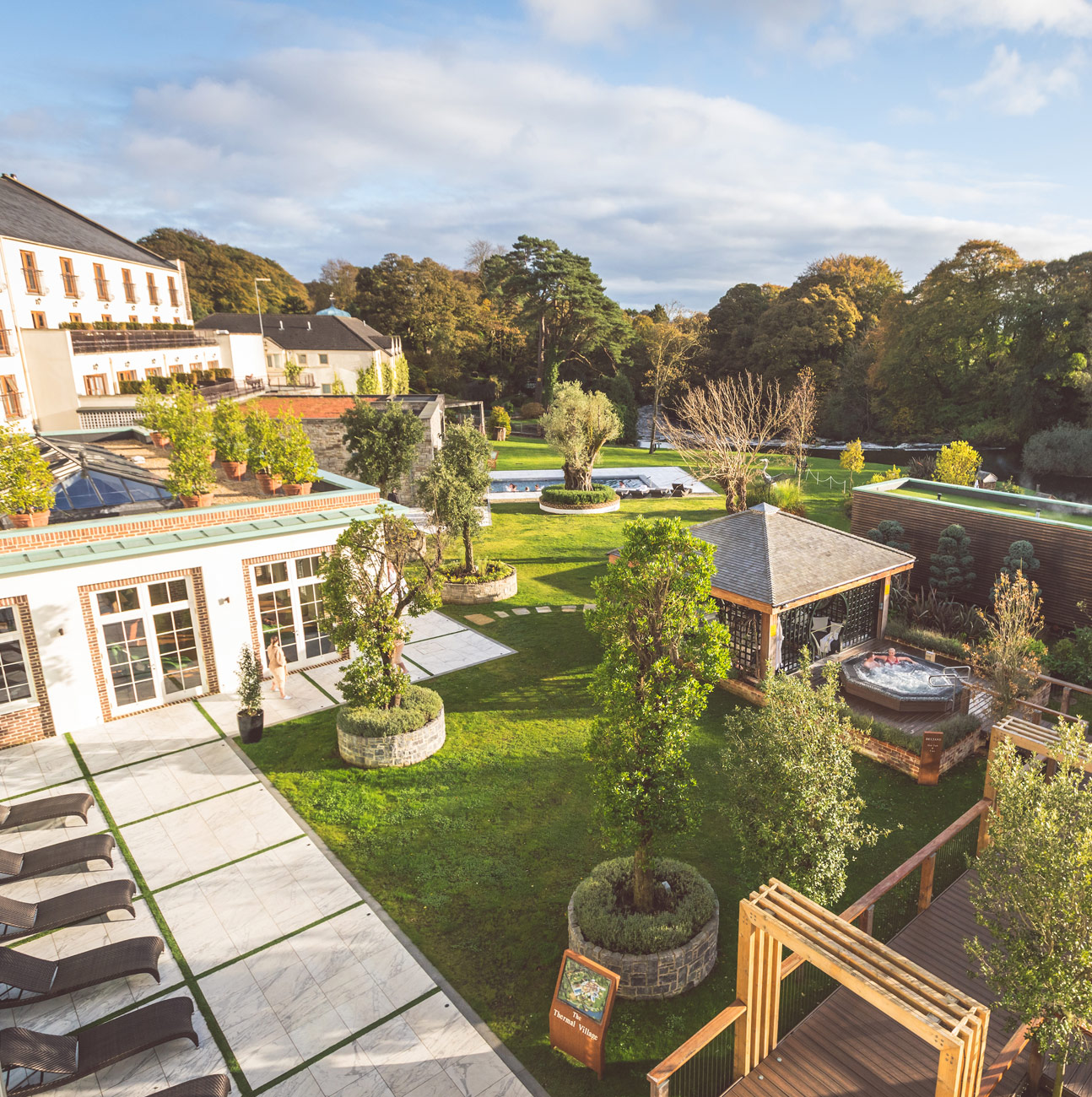 Percipient's experience and pedigree in hospitality was invaluable in scoping out the best solution, and the team consistently went the extra mile to ensure the Galgorm Collection's needs were met fully.
The Best Fit
As part of this process, Galgorm worked with a third-party consultancy to undertake a rigorous tender process.
"Getting to the right solution was a lengthy process, as we wanted to take our time in working through every area within financials and reporting, leaving no stone unturned, to ensure that we opted for the best solution," comments Colin Moore, Finance Manager, Galgorm Spa & Golf Resort. "Following a rigorous evaluation, business software consultancy Percipient was selected as our partner for this solution and we enlisted them to recommend the right system to meet our specific needs."
On close consultation, Percipient recommended Sage X3 Finance and Sage Enterprise Intelligence (SEI) based on Galgorm's multi-company structure, plans for future acquisitions and need for consolidated reporting with business intelligence (BI).
Deployed in 2018 for 10 users, Sage X3 Finance now supports all aspects of the Galgorm Collection's financials, including budgets and accounting, fixed assets and reporting. Together with Sage Enterprise Intelligence, which delivers enhanced analytical capabilities, the solution consolidates financial management and facilitates superior reporting and business intelligence, driving greater planning and forecasting across all of the group's business entities.
"Working with Percipient, we took a highly detailed, rigorous approach to identifying the best option," Colin adds. "Percipient's experience and pedigree in hospitality was invaluable in scoping out the best solution, and the team consistently went the extra mile to ensure the Galgorm Collection's needs were met fully."
"This professionalism extended into the deployment and training phases, and the level of thoroughness and diligence in training our users on how to get the best out of the Sage system resulted in a smooth go live and first month end on a new system."
A Digital Future
"As part of our strategy to streamline our systems, integration with other key applications was a crucial lever for success. Now live, one of the game changing benefits of having Sage X3 Finance, is its ability to import information from other systems, as it will automatically process data from our bookings, restaurant and bar systems which will give us live, accurate visibility of our financial position at any given time," Colin explains.
"This live availability of financial information from any aspect of any business entity, via a single log-in screen, saves inordinate amounts of time, and our aim is to reduce month end processing by up to 50%."
Within the system, the journal for nominal accounts is immensely helpful as it removes the need for the finance team at Galgorm to replicate information. Using this feature, they are able to amend drafts on an ongoing basis, only finalising once they are ready. This flexibility results in greater accuracy and time management, enhancing productivity.
Intelligent Reporting
The superior reporting which comes with SEI is incredibly intuitive and tailors the level of insight according to department or user. Through having more efficient, accurate information, Galgorm is able to have greater confidence in the data, and more time to spend focusing on how to use it, rather than digging through various systems to compile a picture.
For more information about Percipient or how we can help to prepare your business for growth, get in touch or call us on 01606 871332.