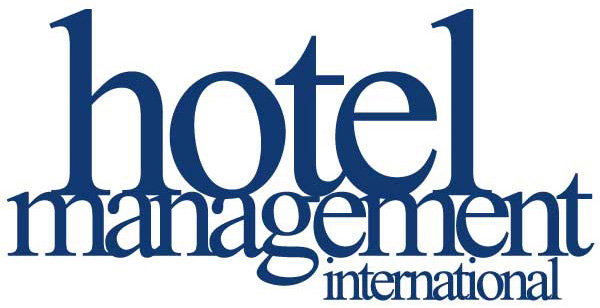 Chris Stock, Managing Director at Percipient, sits down with Hotel Management International to discuss the importance of technology in the hospitality industry.
As a reputable name within business software consultancy, what specific products and services does Percipient provide?
With over 18 years' experience, Percipient provides implementation, upgrade and support services for ERP, and business management solutions, with a specific focus on the hospitality and leisure sector. We've worked as a trusted Sage Partner for over 8 years now, implementing and supporting both Sage X3 and Sage Intacct systems for our customers.
How can Percipient's technology aid hotels and ventures within the hospitality sphere?
Our Sage systems are uniquely configured to ensure complete compliance to industry-specific chart of accounts based around USALI. Supporting complex reporting structures and simplifying processes across multiple services and facilities, our Sage accounting solutions provide a holistic view of hotel performance, with live, accurate sales and revenue data across multi-entity business groups.
We can also easily interface to other hotel systems to provide information in real time and cut back on manual time and effort. We have found the data exported from these systems have a very rigid structure and rarely map in the right level of detail easily.
Using our expertise, our  solutions can expedite and automate the process of taking these exports and turning them into business operating information by importing them into an accounting platform, which provides the revenue and expense metrics they need without increasing their labour overhead. This has never been more crucial given the challenges customers are finding with labour shortages in this vertical and the increasing pressure to check the performance of every hotel more frequently.
How is Percipient helping hotels navigate their way back to financial security in the COVID-19 recovery process?
The world as we know it has changed irrevocably in the last 18 months, and the hospitality industry has felt the damage and disruption of the pandemic tenfold. Businesses have had to adapt quickly, often thinking outside -the-box to streamline their processes and navigate the uncertainly. Percipient has been harnessing the latest Sage technology to help transform the back-office processes and everyday workings of hotels around the UK, as part of their recovery process.
Sage Intacct is a world-class, cloud-based accounting solution which is uniquely placed to help automate systems, consolidate, and present everything to need in one place. Hosted in the cloud, Sage Intacct can be accessed from anywhere, which has proven particularly useful as we've all experienced sudden shifts in our working environments, but also means that it comes without the expensive maintenance and eventual upgrade costs – a welcome saving in the current climate.
But what makes our Sage Intacct implementations particularly special is our 'pre set up' for the system which has been specifically tailored to the hospitality sector. This is essentially a finance in a box product which we can implement in a minimal number of days with all the accounting metrics and integrations pre-built and ready to see in one clear package.
During the pandemic it has been clear that hotels need connectivity more than ever. Whether it's connectivity between systems with the transfer of data to give up-to-date meaningful information from single source or access to the outputs that allow them to measure performance to make key decisions. This needs to be achieved not by increasing capital expenditure or their FTW count. The mindset has changed, its not about throwing large capital expenditure to get results in 2 to 5 years time, it's about turning on a service to run the hotel efficiently. We see having this visibility of their operating performance as a must have service to keep hotels in business.
What have been the key takeaways from your relationships with hospitality customers, and how did Percipient help improve hotel performance?
We take great pride in knowing the solutions we provide have helped improve our customers' performance. Any solution is a collaboration between the key users in the business and our delivery team. Business process automation is a big thing and something that all our customers want so they can spend more time analysing the current state of play than spending time processing transactions.
This may come in the form of system connectivity, dashboards or alerts that push information to the people that need them or stock management solutions, like scan guns, used to monitor where goods are located or transferred to onsite.
We always ask is what the biggest issues are in your business and you can bet that data entry and offline spreadsheets will be the biggest culprits. We work with customers to reduce this, allowing them to share information that can be relied upon quickly. All of this helps push down costs and see where hotels are haemorrhaging cash.
In terms of delivery, we have changed our approach to allow us to deliver these solutions remotely 95% of the time. This reduces expenses of having the consultant onsite and also means they are not tying up room occupancy that they could be providing to their customers. The days of spending every minute of every day for 6 months with the client tying up their time is over and unnecessary.
Hotel Management International
Hotel Management International ensures that the most influential decision-makers in the industry are kept abreast of the latest strategic and technological developments by exploring the most up-to-date ideas, opinions and solutions.
Find out more and subscribe to HMI Online here.