Core
Financials
Cut your close time in half and accelerate finance team productivity by 40% or more.
Sage Intacct core financials make it easy to share data and integrate with best-of-breed solutions, like Salesforce, without the costly IT price tag.
Core Financial
Management Platform
Best-in-Class
Financial Management
Sage Intacct is built with growth in mind. It's innovative modular design can connect seamlessly with the systems you already have in place today, and is ready to integrate with any new applications you may want to add tomorrow.
Discover how Sage Intacct can help your business to conquer complexity and empower your finance team.
Download Product Brochure
On average Sage Intacct customers achieve:
250% return on investment
< 6 months payback
+ 65% productivity improvement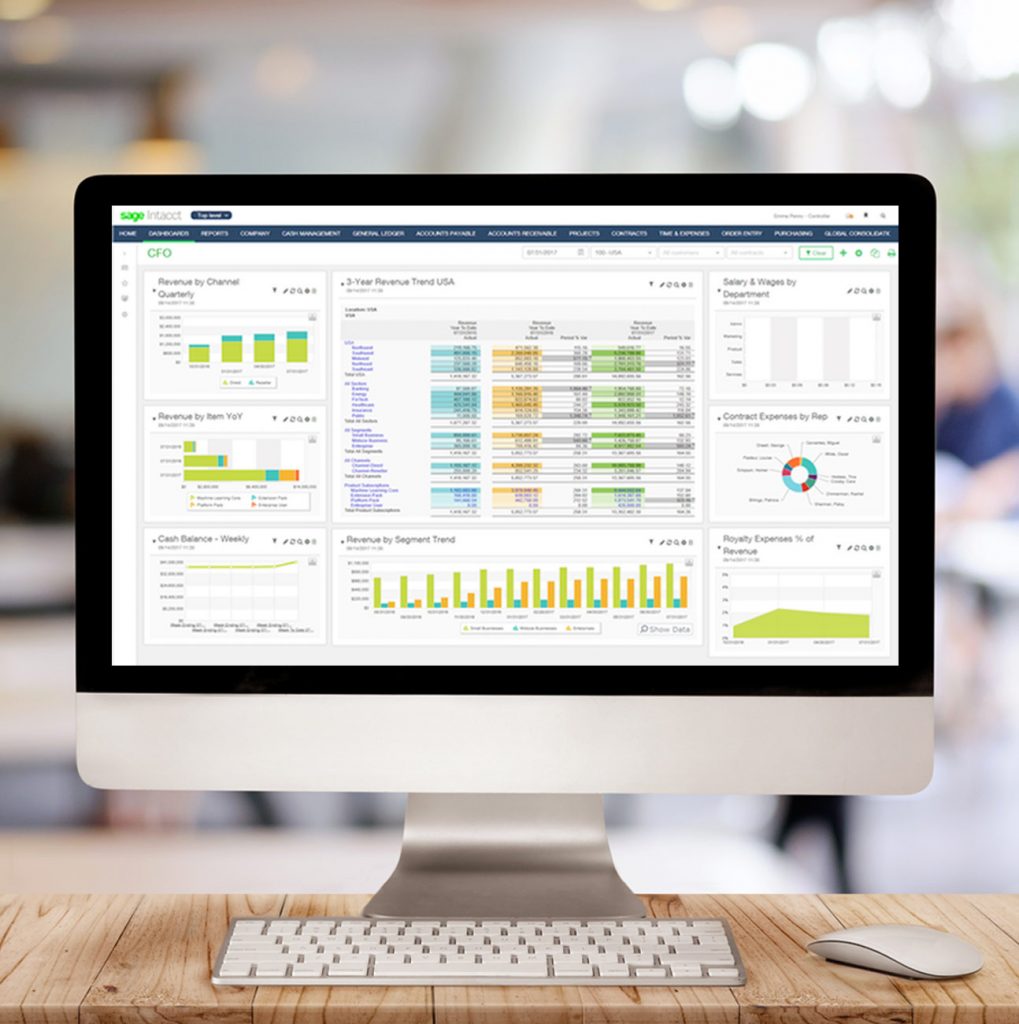 Ready for
Growth
Get your business ready for growth in as little as 9 weeks, with the flexible and configurable financial management platform, built on a true cloud foundation.
Using our proven deployment methodology, we can deliver Sage Intacct's deep accounting capabilities to help you analyse performance and drive financial efficiency.
Let's
Talk
We help businesses like yours to get the most out of their finance solutions.
Get in touch today to book a demo or speak to one of our experts.
Get in Touch