Accounts
Payable
Streamline workflows across the AP cycle with exceptional speed and efficiency.
Sage Intacct's accounts payable software can save your business time and money by automating manual accounts payable processes and eliminating inefficient workflows.
Just point and click to configure approvals processes that work for your organisation.
Sage Intacct accounts payable benefits:
Point-and-click controls

Easily and quickly create definitions of your workflows, approvals and internal control processes.

Predefined defaults

Pay the correct amounts to the right vendors and take advantage of discounts.

Seamless integration

Minimize data re-entry and get broader insight across all financial functions with seamless integration between Sage Intacct cash management, inventory and purchasing.

Real-time access

Review and react to your current situation on the fly; no more waiting for batches to post.

Any view you need

Quickly and easily slice and dice your data to get reports on vendors, ageing or payments.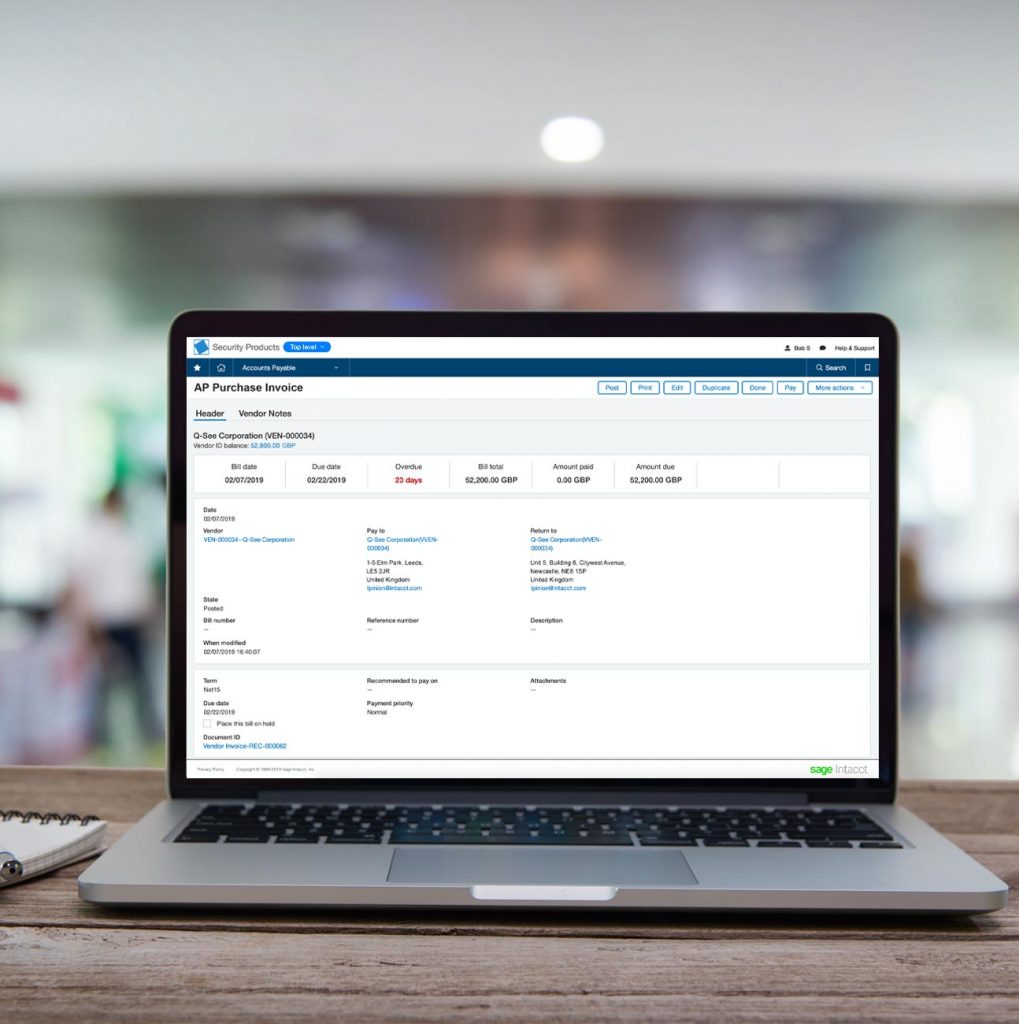 There's No Time
Like Real-Time
With Sage Intacct accounts payable software, you can track and view payments, approvals and reports – anytime, anywhere.
See your AP liabilities and vendor-ageing reports, as well as bill and check register reports, across your business in real-time.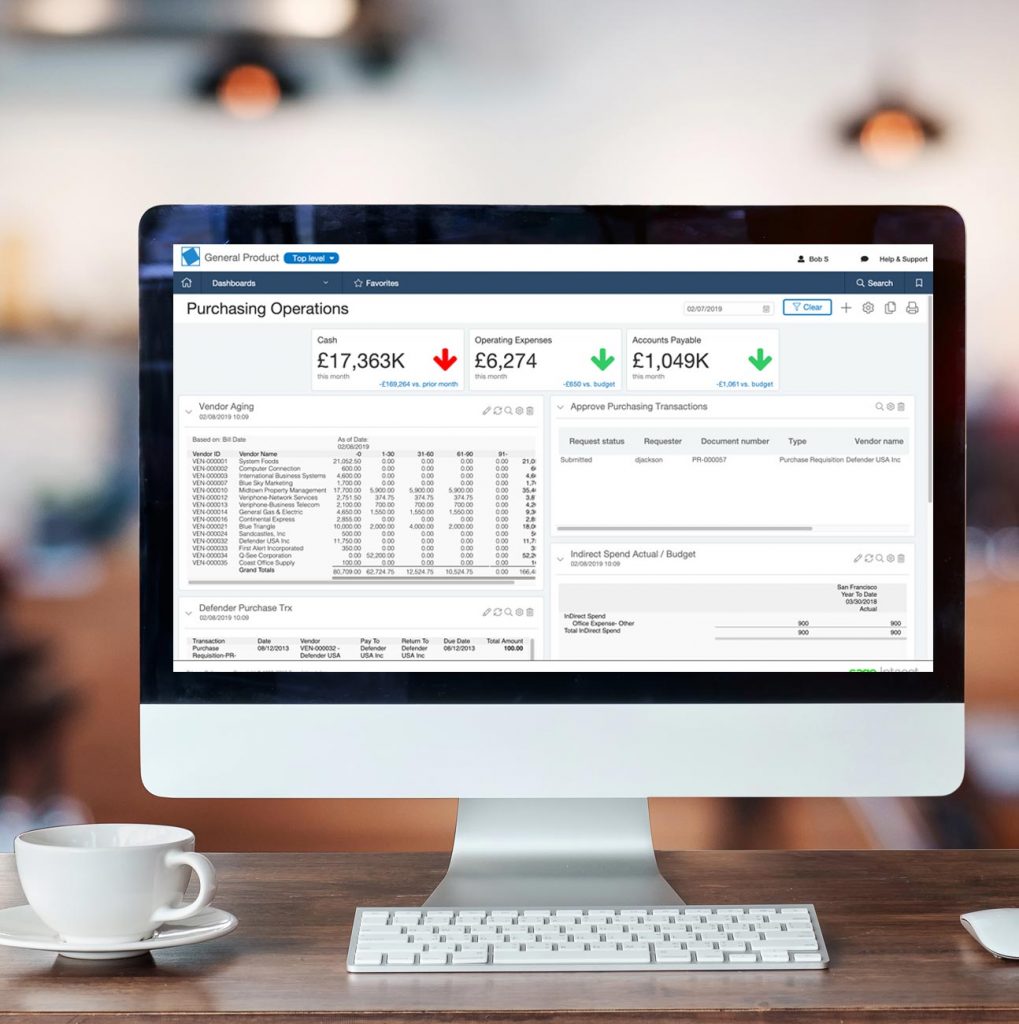 Stay in
Control
Sage Intacct's accounting solutions let you create automated, configurable processes to enhance internal controls and ensure complete accountability.
You define the workflows and approvals so you have complete visibility into the entire AP process. You can even set spending limits to maintain budget compliance with spend management.
Let's
Talk
We help businesses like yours get the most out of Sage Intacct.
Get in touch today to book a demo or get all your questions answered by our experts.
Get in Touch